We work with grassroots partners on the ground in rural Tanzania, and with larger organisations that share our values. If you are interested in working with us please get in touch.
We are currently proudly working with Bees Abroad on a beekeeping project in Kigoma, and Simusolar on various solar irrigation projects.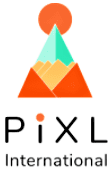 We also work with PiXL International to help the schools we support to identify and achieve ambitious and achievable goals for all students.